Post & base system (4 pack)
SKU:
POST01-02-R4
Unit:
set
Qty:
Out of Stock
Price:
498,50 €
price inc. tax
598,20 €
Included:
- 4x post
- 4x post base (filled with sand or water) weighing up to 12 kg in total
- 4x Skipper tape 9m

A total of 36 meters of boundaries !!!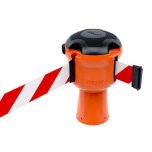 Skipper's restraint system makes it easy to make your work environment safer and more secure. The tape can be used to quickly separate zones, set up a safe sidewalk or make traffic safer. The tape with the automatic rewind system is 9 m long, which makes it one of the most cost-effective fencing systems! The boundary tape fits on the Skipper post, on the safety cone as well as on the wall.
Body: orange
Ribbon: red-white
Tape length: 9 meters
Tape width: 48 mm
Overall dimensions: height 240 mm Ø145 mm
Weight: 0.8 kg
SKU:
SKIPPER01-ORW ,
Qty:
In Stock
74,00 €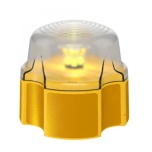 Rechargeable LED lamp attached to the Skipper tape system.
Twilight sensor and manual on / off functions.
Average battery life: 25 hours continuous, 57 hours flashing
Powered by AA rechargeable batteries
SKU:
LIGHT01 ,
Qty:
In Stock
50,00 €