Logo Mats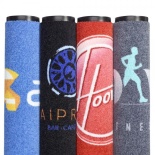 By default, prices are displayed without VAT. To see VAT prices, change your selection here ↑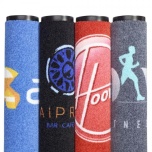 The Imperial logo mat can be fully customized using BrilliantStep with state-of-the-art printing technology that allows for a three-dimensional printing effect, fine lines and color shading so that each mat has its own truly individual image. The carpet can be placed at the entrance, but it is also suitable for decoration. Logo carpet collects dirt, cleans and dries shoes and prevents dirt from moving beyond the door into the interior.
- Thickness: 7 mm
- Custom lengths and sizes
- Smooth velor surface for fine printing
- Vinyl borders: 2.5 cm on all sides
- Material: 100% polyamide 6.0 yarn
- 700 grams of yarn per m²
- Comfort class: LC3
SKU:
199 ,
Qty:
Out of Stock
,
Delivery time:
1-2 nädalat
From 70,00 €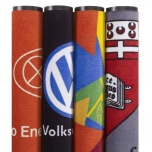 Logo Standard™ can be fully customized with BrilliantStep™ state-of-the-art printing technology allowing 3-dimensional effects, fine lines and colour shading, for each mat to have its truly individual image.
- Thickness: 6 mm
- Custom lengths and sizes
- Smooth velours surface for fine printing definition
- Edges: Vinyl borders: 2.5 cm on all sides
- Material: 100% polyamide 6.0 yarns
- Comfort Class: LC3
- Recommended use: Indoor
- For placement inside entrances of offices, shops, restaurants, grocery shops, bakeries, speciality stores. Light trafc
SKU:
193 ,
Qty:
Out of Stock
,
Delivery time:
1-2 nädalat
From 46,20 €