Logo Mats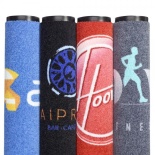 By default, prices are displayed without VAT. To see VAT prices, change your selection here ↑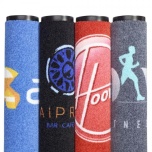 Imperial logomatti saab BrilliantStep abil täielikult kohandada tipptasemel trükitehnoloogiaga, mis võimaldab kolmemõõtmelist printimisefekti, peened jooned ja värvivarjutus, et igal matil oleks oma tõeliselt individuaalne pilt. Vaiba võib asetada sissepääsu juurde, aga dekoratiivsuse mõttes sobib see ka näiteks leti ette. Logovaip kogub mustust, puhastab ja kuivatab jalanõud ning takistab mustuse liikumise uksest kaugemale siseruumidesse.
- Paksus: 7 mm
- Kohandatud pikkused ja suurused
- Sile veluurpind peene printimise jaoks
- Vinüülpiirid: 2,5 cm igast küljest
- Materjal: 100% polüamiidist 6,0 lõng
- 700 grammi lõnga m² kohta
- Mugavusklass: LC3
SKU:
199 ,
Qty:
Out of Stock
,
Delivery time:
1-2 nädalat
From 70,00 €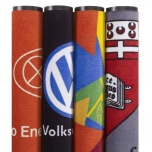 Logo Standard™ can be fully customized with BrilliantStep™ state-of-the-art printing technology allowing 3-dimensional effects, fine lines and colour shading, for each mat to have its truly individual image.
- Thickness: 6 mm
- Custom lengths and sizes
- Smooth velours surface for fine printing definition
- Edges: Vinyl borders: 2.5 cm on all sides
- Material: 100% polyamide 6.0 yarns
- Comfort Class: LC3
- Recommended use: Indoor
- For placement inside entrances of offices, shops, restaurants, grocery shops, bakeries, speciality stores. Light trafc
SKU:
193 ,
Qty:
Out of Stock
,
Delivery time:
1-2 nädalat
From 29,90 €