Marking accessories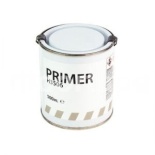 By default, prices are displayed without VAT. To see VAT prices, change your selection here ↑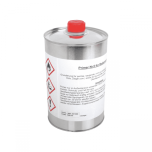 Praimer suurendab märkimisväärselt märgistusteibi naket erinevatel pindadel. Primer on kõrge vastupidavusega UV -kiirgusele ja hea temperatuuritaluvusega.
1L on piisav kuni 3m2 teibi paigalduseks.
Praimer on rangelt soovituslik, kui soovite märgistusteipi paigaldada välitingimustesse!
SKU:
3051.25.1000 ,
Qty:
In Stock
30,00 €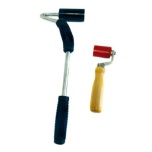 Professional pressure roller for laying self-adhesive markings.
SKU:
8002.11.031 ,
Qty:
Out of Stock
,
Delivery time:
1-2 nädalat
30,00 €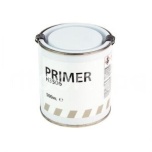 Surface primer is ideal for sealing porous surfaces such as wood, concrete or stone prior to application of our anti-slip tape to prevent moisture degrading the adhesive; it also greatly helps to create an extra bond on other surfaces.
- seals porous surfaces
- 0,5L covers 2,5m2
SKU:
H3506X ,
Qty:
In Stock
,
Delivery time:
2 nädalat
25,70 €