Laos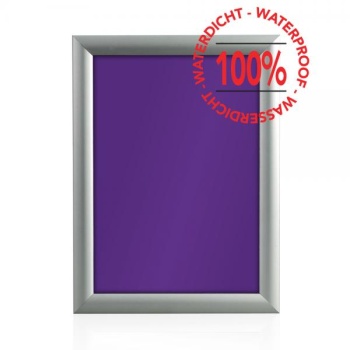 Zoom
Cairns A4 Snap Frame, waterproof
SKU:
9425-A4
Unit:
pc
Qty:
In Stock
Delivery time:
2-3 nädalat
Price:
25,00 €
price inc. tax
30,00 €
The Cairns information board is 100% waterproof and therefore very suitable for outdoor use.

Dimensions: 259*346*25mm

- The profile is 25 mm wide and silver anodized.
- Other Ral colors can also be delivered upon order.
- The corners are bevelled.
- Frames include 4 screws and a plug for wall mounting.
- Includes transparent PVC cover sheet.