Concrete Mini barrier 130kg
SKU:
AJ310630
Unit:
pc
Qty:
Out of Stock
Delivery time:
8 nädalat
Price:
230,00 €
price inc. tax
276,00 €
The concrete barrier is great for both temporary and permanent road blocking and, due to its more compact size, can be placed in smaller spaces. Because of the shape, the barrier allows for easy lifting and movement e.g. by fork lift truck. It has reflectors on four sides and comes with a hole for a pole.

Height: 500 mm
Width: 500 mm
Depth: 400 mm
Weight: 130 kg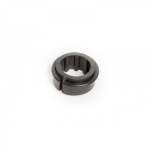 Foundation locking ring (for LMA-1, LMA-2 or road barrier). For mounting on a 60mm pole.
SKU:
31051 ,
Qty:
In Stock
2,50 €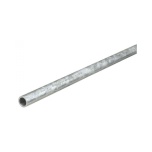 Traffic sign post made of hot-dip galvanized steel pipe. Diameter 60mm, length 3500mm.
SKU:
4014146 ,
Qty:
In Stock
42,00 €