Laos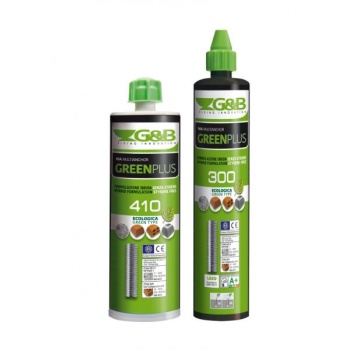 Zoom
MA GREEN PLUS Hybrid Formulation-styrene free CC25, 410ml
SKU:
GREENPLUS410
Unit:
pc
Qty:
In Stock
Price:
9,80 €
price inc. tax
11,76 €
High-quality styrene-free chemical mass suitable for most building materials.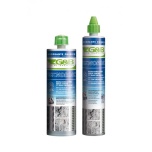 High quality bonded anchor based on vinylester resin styrene free with special winter formulation for applications as low temperature till -20°C
• It grants a safety fixing and high loads values even on solids and hollow supports, also in wet holes and on wood
• Application and workable till -20° C
• Water impermeable joint
• No expansion effect, allowing fixing close to the edges
• It does not modify the external appearance of the support
• Very high chemical resistance
• Low in odor: it is styrene free
On solid supports, used with galvanized steel, stainless steel accessories
On semisolid supports, used with steel perforated sleeve and polypropylene brush
Application
It is suited for fixing medium and heavy loads on solid and hollow supports: stone, concrete, aerated concrete, solid and hollow bricks
It is indicated for reinforcement bars, application on wood and metal carpentry, for fixing of facades, railings, grills, sanitary fittings, pipe
connections, threaded collars, profiles. Also suitable as repair resin or adhesive resin for concrete components
Characteristics
• For use with special application gun and static mixers
• Temperature resistant up to +80° C; for short periods up to +120° C
• Application temperature till -20° C up to max +20° C
• Storage temperature -20° C to max 25° C
• Storage life from production date: 18 months for cartridge 410ml
SKU:
NORDIC410 ,
Qty:
Out of Stock
12,70 €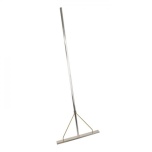 Asphalt Lute is ideal for asphalt leveling, pothole repairs and patching.
blade width: 560 mm
handle: 2000 mm
weight: 1,5 kg
SKU:
34216913265 ,
Qty:
Out of Stock
90,00 €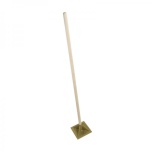 The tamper is designed to work well with smaller repair areas, and the design allows you to apply even pressure as you work. Tamping paving material down prevents future damage and makes the pavement repair job look better.
tamper width: 200x200 mm
handle: 1450 mm
weight: 6kg
SKU:
34216913266 ,
Qty:
Out of Stock
110,00 €