Surface Primer 500ml
SKU:
H3506X
Unit:
pc
Qty:
In Stock
Delivery time:
2 nädalat
Price:
25,70 €
price inc. tax
30,84 €
Surface primer is ideal for sealing porous surfaces such as wood, concrete or stone prior to application of our anti-slip tape to prevent moisture degrading the adhesive; it also greatly helps to create an extra bond on other surfaces.
- seals porous surfaces
- 0,5L covers 2,5m2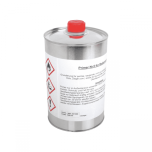 The primer significantly increases the adhesion of the marking tape on various surfaces. The primer has high resistance to UV radiation and good temperature tolerance.
1L is sufficient for up to 3m2 tape installation.
Primer is strictly recommended if you want to install the marking tape outdoors!
SKU:
3051.25.1000 ,
Qty:
In Stock
30,00 €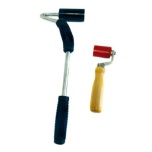 Professional pressure roller for laying self-adhesive markings.
SKU:
8002.11.031 ,
Qty:
Out of Stock
,
Delivery time:
1-2 nädalat
30,00 €